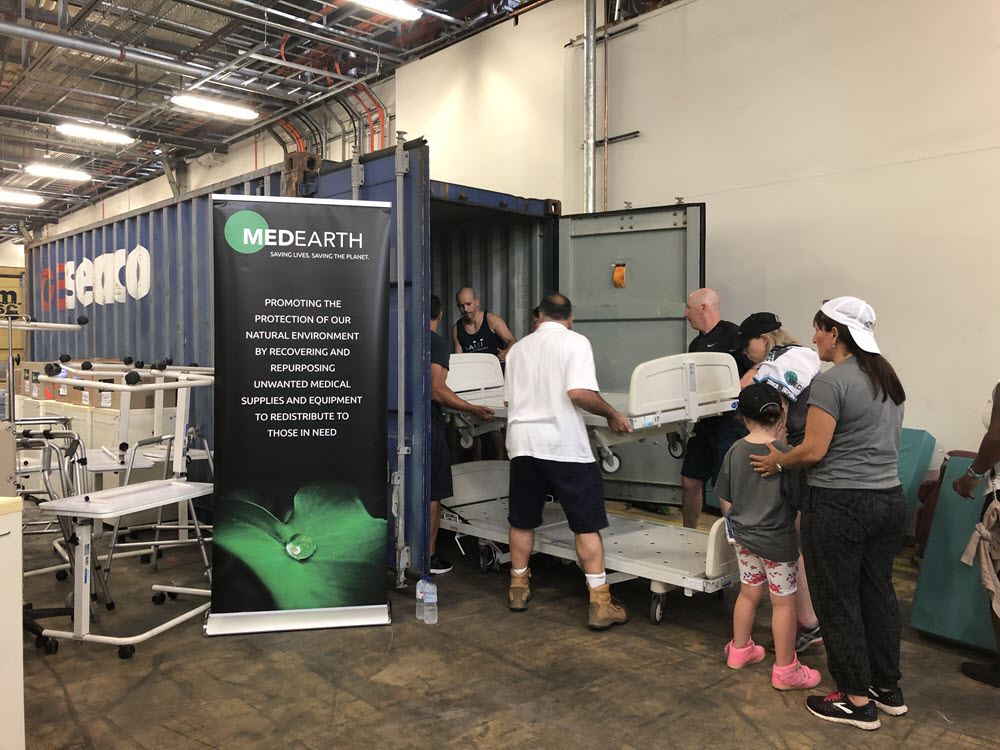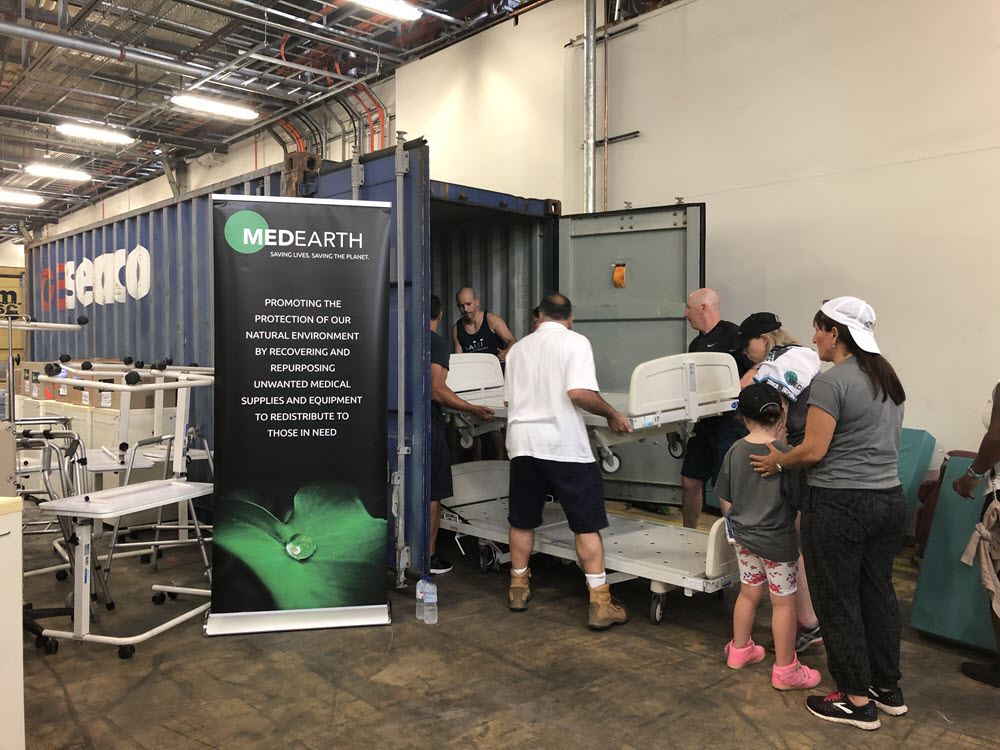 Thrilled to see #medearth being acknowledged for creating a tangible solution#savinglives#savingtheplanet
THIS IS WHAT HAPPENS TO MEDICAL EQUIPMENT WHEN A HOSPITAL CLOSES
February 8, 2019SUE WILLIAMS
A baby is weighed at the Lemakot Health Centre, in Papua New Guinea, on Australian scales sent by charity MedEarth.
Whenever a hospital closes, local communities usually voice outrage and developers start mulling over the options for the site.
But for the volunteers with one enterprising charity, it's all systems go as they immediately race in to claim any unwanted equipment and medical supplies.
For, while the axing of old hospitals may be bad news for some, there is a silver lining for struggling hospitals overseas – often in the developing world – that have few supplies and little equipment.
"We're regularly approached by hospitals overseas – usually through a charity acting as an intermediary – explaining their circumstances and their wish-list for medical equipment and supplies," said Laura Taitz, co-founder and director of Australian charity Medearth.
Hospital equipment shipped by Medearth is unloaded in the African nation of Burundi. Photo: Medearth
Queen Elizabeth Hospital in Blantyre Malawi earmarked for a shipment of Australian hospital beds and equipment. Photo: Medearth
Full article and link below.
https://www.commercialrealestate.com.au/…/this-is-what-hap…/