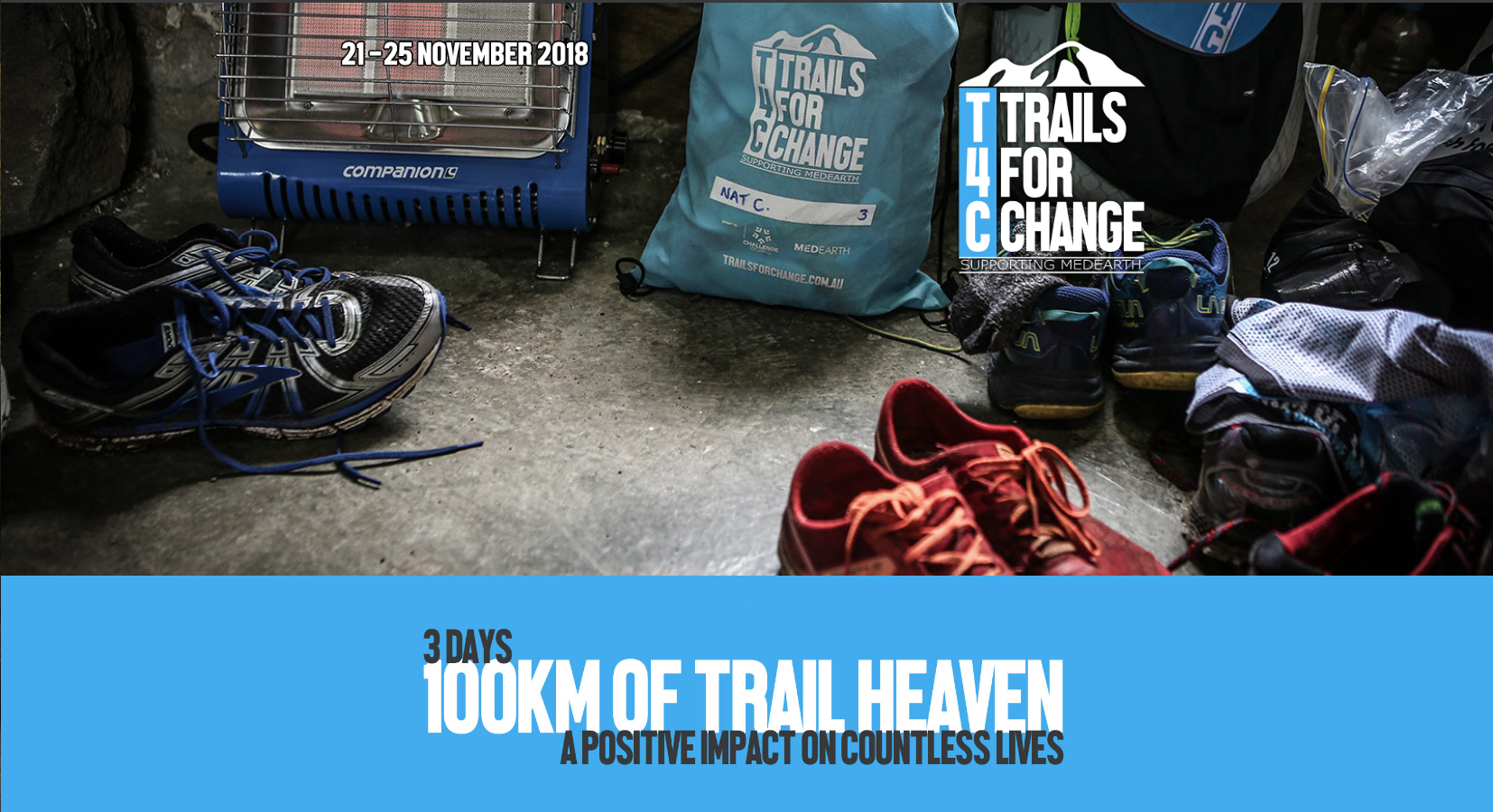 Participate in the Great Ocean Road Trail Challenge
Over 3 days an exclusive group of committed Challengers will run and walk one of the world's most iconic and scenic coastal trails to support MedEarth.
You can read about this event and our exciting partnership with Trails for Change 2018.
Online registration is now open!
You can show your support for a participant my making a donation.
Financial Support
Please consider making a personal or company donation or signing on as a personal or corporate sponsor of MedEarth.
Volunteer your Time
Volunteer to sort and pack supplies at our warehouse. Kids are welcome!
Volunteer to pick up supplies and small equipment from hospitals.
You can volunteer as a once off or be part of a volunteer roster.
Donate Supplies
Any hospital or clinic can donate recyclable medical supplies and equipment as a once off or on a regular basis. MedEarth will arrange pickup from your facility.
Services in kind
We welcome any pro bono support or donations in kind such as:
Accounting and auditing services
Preparation of annual reports
Video and recording services and equipment
Advertising
PR and marketing services.
Use of drivers and trucks for picking up medical supplies and equipment.
Please contact us to discuss how you can get involved in partnering with MedEarth to contribute to the sustainability and health of our planet and its citizens.