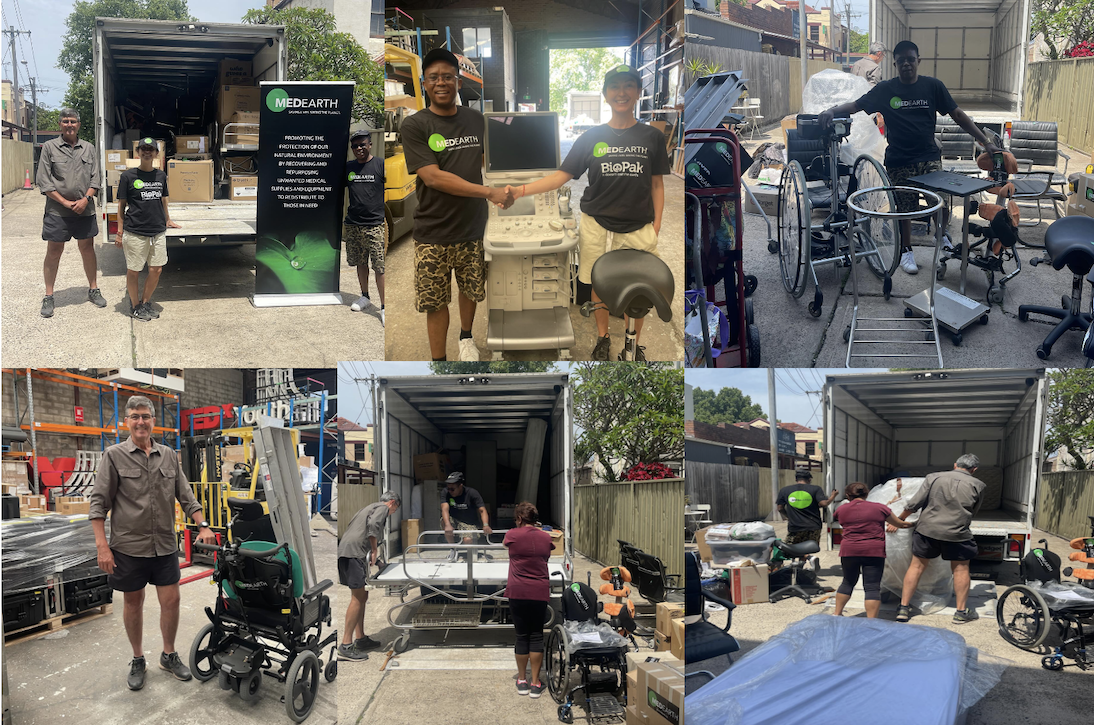 What a rewarding and fun Sunday we had at our warehouse! We donated 10m3 of medical supplies and equipment including 1 ultrasound machine, 5 defibrillators, 2 walkers, 3 wheelchairs, 2 examination lights, 1 hospital bed, and 1 patient trolley to Carers of Africa, a non-profit organization that supports less privileged communities in Zambia.
Carers of Africa is dedicated not only to improving healthcare in rural Africa but also to combating domestic violence and unemployment. A big thank you to Bright Chinganya, the director of Carers of Africa @carersofafrica based in Melbourne for coming to help us load the truck and to our two amazing volunteers John and Joss who gave up their Sunday to help us and serve humanity. We appreciate your kindness.
Last but not least we are incredibly grateful to our donors, especially Dr Phil Colman, a vascular surgeon from The Vascular Centre in Newcastle, who donated the ultrasound machine to MedEarth, to Dr Lee, to Wolper Jewish Hospital, to Syndey Children's Hospital, to St Vincent's Private Hospital and St Vincent's Environmental Services for their donations that were included in yesterday's packing. Your support has been invaluable in our mission to make a positive impact on the lives of those in need.
Thank you for helping us help others